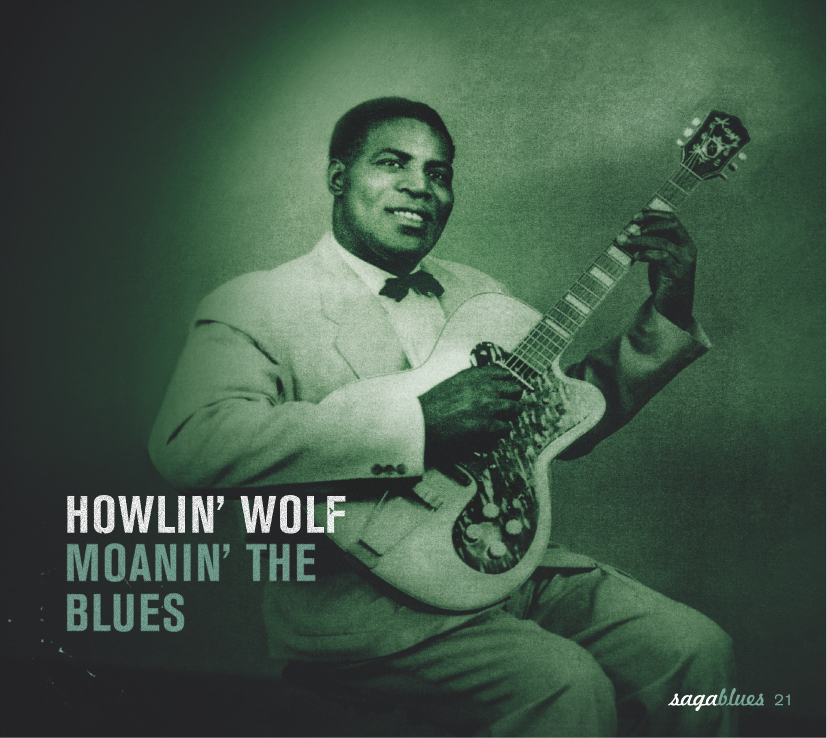 21 Howlin' Wolf – Moanin' the Blues
Part I – Delta amplified
Part II – Chicago Bound
With his outrageous stage act that left listeners spellbound, the Howlin' Wolf was a larger-than-life character. One of only a handful of post-war electrified Delta blues figures whose name graced the Black charts during the 1950's, the Wolf was first recorded in Memphis by Sam Phillips, the man who discovered Elvis Presley. This album describes the initial impetus of the Wolf's career, and we follow him as he leaves the rough Delta underworld for the more urbane Chicago club scene where he became the main rival of Muddy Waters, before the Rolling Stones publicized his music across the planet.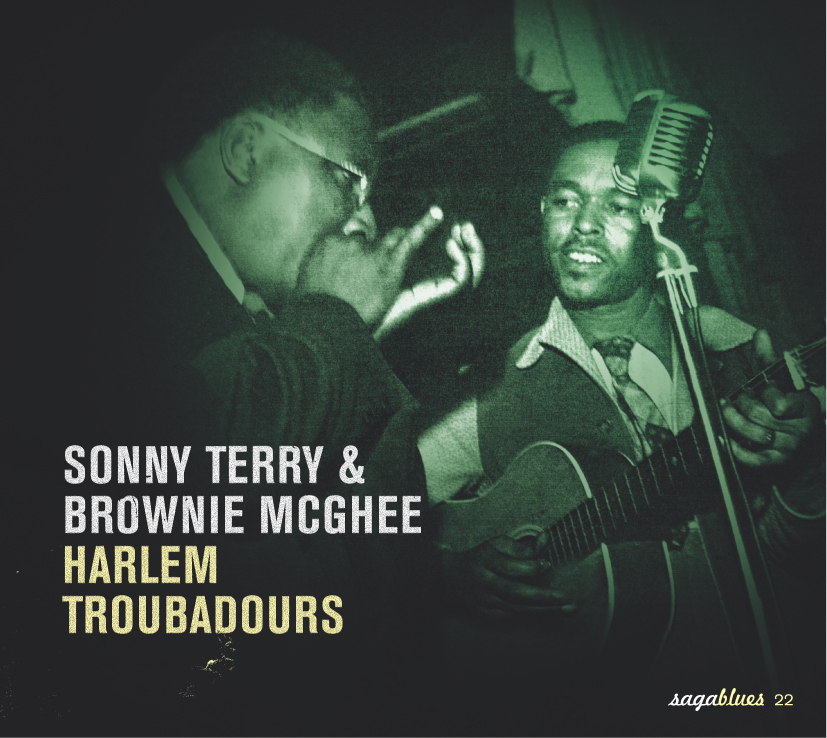 22 Sonny Terry and Brownie McGhee – Harlem Troubadours
Part I – Sonny Terry
Part II – Brownie McGhee
L'aveugle s'accrochant au boiteux, ils ont parcouru le monde entier pendant trente ans, ils ont fait découvrir le blues à beaucoup d'entre nous, ils nous ont fait pleurer et sourire, nous nous sommes même un peu moqués d'eux et de leur numéro trop bien réglé. Il n'empêche qu'ils sont les duettistes les plus célèbres de l'histoire du blues. Quand le premier, Sonny Terry, qui imitait tout un tas de bruits, de sons, de cris sur son petit harmonica, croisa la route du second, Brownie McGhee, fin guitariste du Piémont, ils se firent d'abord concurrence, se donnant des coups de main par-ci par-là. Lorsqu'ils s'aperçurent qu'ils étaient encore meilleurs quand ils entonnaient ensemble les plus beaux airs de leur folklore, ils décidèrent d'unir leur destinée. Mais savaient-ils que leurs deux noms réunis deviendraient pour l'éternité une véritable marque déposée made in blues ?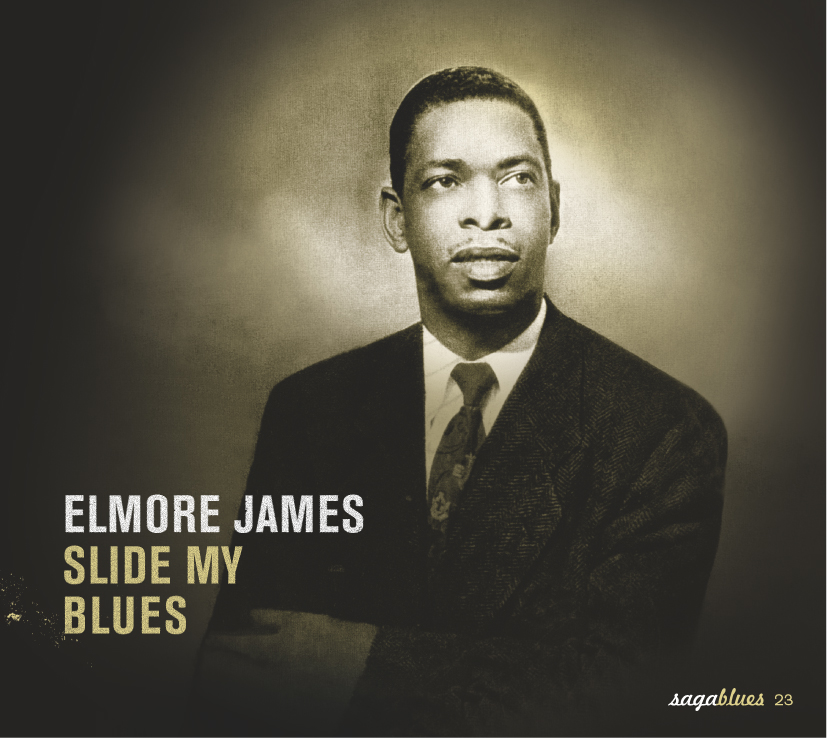 23 Elmore James – Slide My Blues
Part I – From Mississippi to Chicago
Part II – Slide Guitar Master
Le blues dans toute son âpreté, sa violence, son rythme inflexible et contagieux, ses sons stridents et douloureux, métalliques et envoûtants joués sur les cordes d'une guitare, pourrait se résumer à deux noms : Robert Johnson pour le blues ancien, Elmore James pour le blues moderne. Le second prolongeant le premier. En fait, Elmore James c'est un Robert Johnson puissamment électrifié qui possède une voix véhémente et déchirante. À la dureté de l'existence tourmentée et harassante dans le Sud ségrégationniste, Elmore James ajoute l'agressivité urbaine, la lutte sans merci pour survivre, mais aussi la fraternité du ghetto avec une puissance d'expression restée inégalée. Y compris par ses multiples émules et descendants qui lui vouent un véritable culte. Elmore James, c'est le blues tracé à fleur de peau par une lame de rasoir.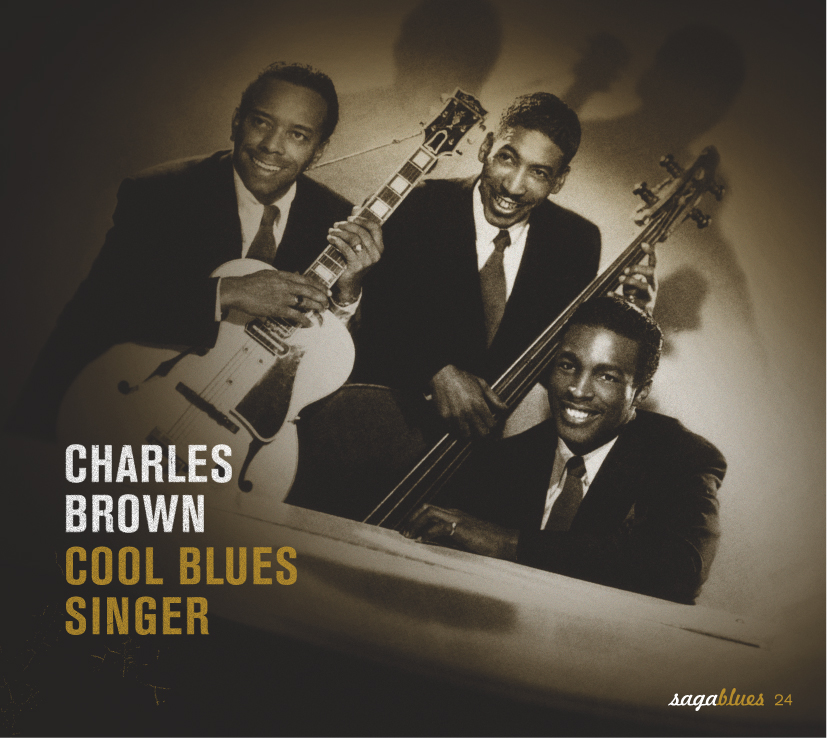 24 Charles Brown – Cool Blues Singer
Part I – The Hit-Maker
Part II – Ballads, Blues and Boogies
Aroused by the success of Frank Sinatra, a new category of Black crooners emerged in the 1940's who set out to woo ballad fans. Alongside Nat "King" Cole, Charles Brown was the most influential of those sepia Sinatras. Like Cole, he was closely linked to the upwardly mobile Afro-American community of Southern California that represented finesse and sophistication in the eyes of Black Americans. As such, his influence was tremendous on upcoming artists, especially Ray Charles who started out as a Charles Brown clone. Alternating rhythm & blues, swing and ballads, this volume chronicles the tremendous popularity of a major postwar blues figure.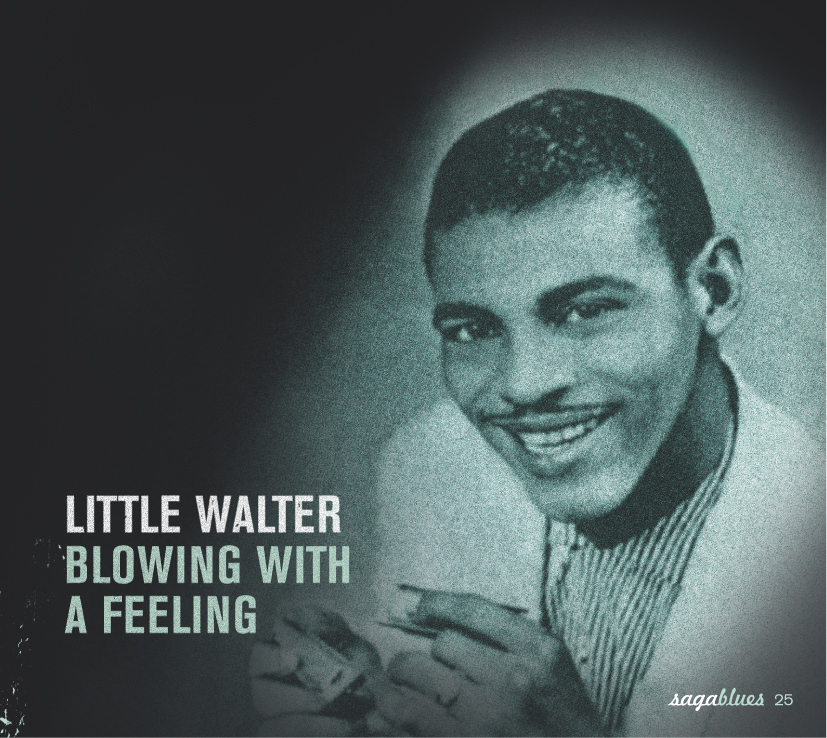 25 Little Walter – Blowing with a Feeling                            
Part I – Little Walter Up Front
Part II – Little Walter Behind
Little Walter est sans conteste l'« harmoniciste des harmonicistes » du blues. Instrumentiste hors pair, grand innovateur fortement influencé par le jazz et la musique cajun de son enfance, Little Walter est aussi un chanteur chaleureux et le compositeur d'innombrables thèmes qui continuent à être joués et enregistrés aujourd'hui. Ce volume propose ces grands classiques ainsi que des titres dans lesquels on peut admirer le talent de Little Walter en tant qu'accompagnateur.
26 Bluesmen Sing Spirituals – When the Blues Go Marching In
Part I – Swing Low, Sweet Chariot…
Part II – …Coming for to Carry Me Home
Les negro spirituals offrent la possibilité constante d'un retour aux sources pour les chanteurs de blues comme pour les musiciens de jazz. De Big Bill Broonzy à Louis Armstrong, de Josh White à Archie Shepp, ils reviennent régulièrement aux chants de leur enfance, ceux qu'entonnaient déjà leurs ancêtres esclaves et qui sont devenus leurs racines communes. Les hymnes, les spirituals traditionnels, les chansons de Thomas Dorsey sont ici interprétés avec l'accent du blues et pimentés par des parties de guitare singulières ou des envolées expressives d'harmonica. Plusieurs d'entre eux et d'entre elles ont souvent effectué un bout de chemin un pas du côté de Dieu, un pas du côté du Diable. Quant aux autres, les purs bluesmen parmi lesquels on sera peut-être surpris de rencontrer Muddy Waters ou Lightnin' Hopkins, ne se ménagent-ils pas leur petit coin de Paradis, en cas ? Ce qui n'enlève rien à leur sincérité, leur chant parle de lui-même.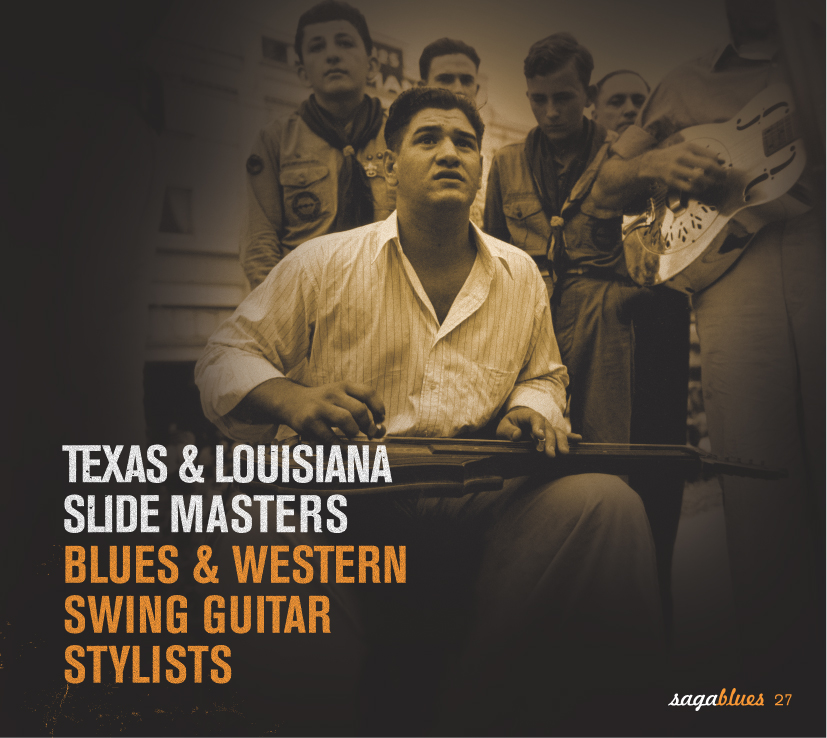 27 Texas & Louisiana Slide Masters – Blues & Western Swing Guitar Stylists
Part I – Early Texas and Louisiana Slide
Part II – Slidin' from Texas to California
La guitare jouée en slide dans les États du Sud-Ouest, Louisiane, Texas et Californie est autant marquée par le blues que par les influences hawaïennes, mexicaines et celles du Western Swing. Ce style de jeu original et particulier, très différent des blues de Chicago ou du Mississippi, se révèle partie intégrante du ragoût musical savoureux, croustillant et épicé, toujours très excitant, dont cette région a le secret.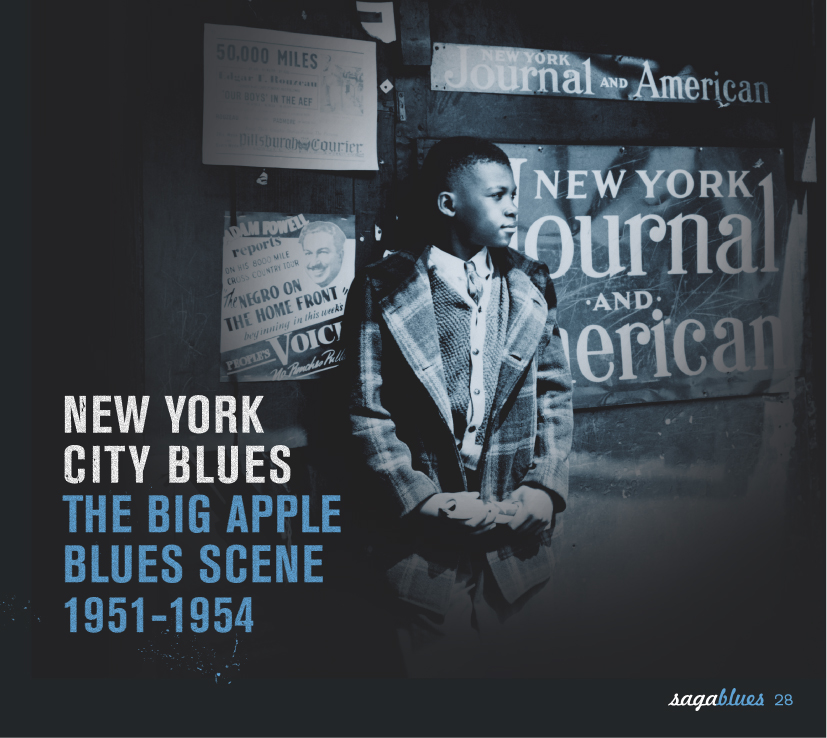 28  New York City Blues – The Big Apple Blues Scene 1951-1954
Part I – New York Down Home Blues
Part II – Harlem Uptown Blues
Quelque peu éclipsé par les sons du jazz de Harlem, le blues de New York a cependant toujours été important, autant dans les clubs noirs fréquentés par les paysans venus des plantations du Sud-Est que sur les grandes scènes comme celle de l'Apollo Theater ainsi que, forte note d'originalité, dans les cafés étudiants de Greenwich Village. Au début des années 50, on pouvait ainsi y entendre un vaste spectre de styles de blues. Certains modernisaient le style rural de leurs origines, annonçant nettement le rock 'n' roll, d'autres puisaient dans les sonorités du jazz pour donner un des rhythm & blues les plus dansants et les plus musclés de cette période.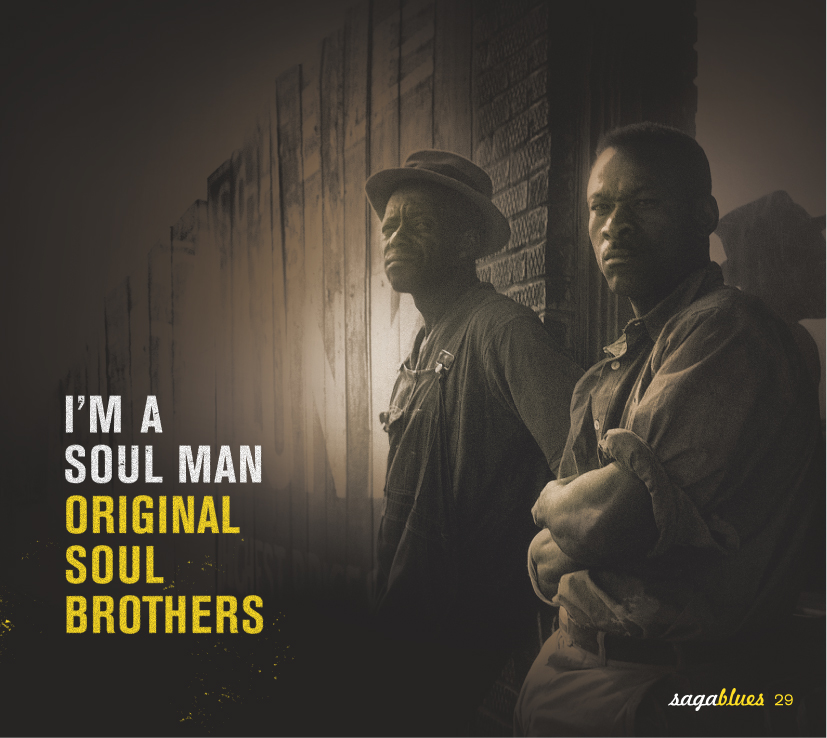 29  I'm a Soul Man – Original Soul Brothers
Part I – Streetcorner Groups and Gospel Quartets
Part II – Singing from the Soul
The various singers presented here illustrate the rich combination of styles that set in motion the soul revolution. The first part of this volume is dedicated to the rich harmonic tradition that permeated the life of Black youths, from the gospel cries of Sam Cooke's Soul Stirrers to the radiant ballads of doo-wop groups such as the Dominoes, the Clovers, the "5" Royales and the Charms. Soloists also played their role in the emergence of soul, as sophisticated bluesmen like Joe Liggins, Johnny Otis or Roy Brown set examples that were followed by promising soulsters named Bobby Bland and Johnny Ace, or Ray Charles who married gospel and blues like no one before him.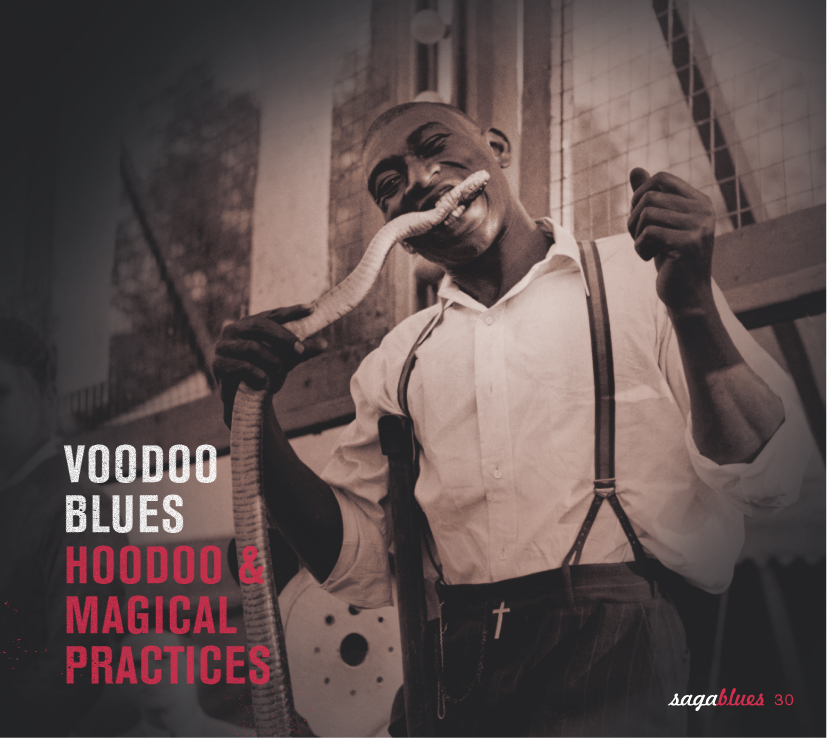 30 Voodoo Blues – Hoodoo & Magical Practices
Part I – Mojo Hands and Black Cat Bones
Part II – Root Doctor Blues
'Hoodoo' was the particular form adopted by the practise of magic in the heart of the Black American community, and references to it abound in the blues. This should come as no surprise: the blues, an art form in the oral tradition, was at some point bound to come into contact with another, powerful form of oral exchanges, a form which had been handing down beliefs, superstitions and miraculous remedies from time immemorial… Indeed, it was a concept that could only make sense to a black listener, and be part of the connivance that constitutes the very essence of the blues, one of the symbols of the cohesion of this group.