Les Liaisons dangereuses 1960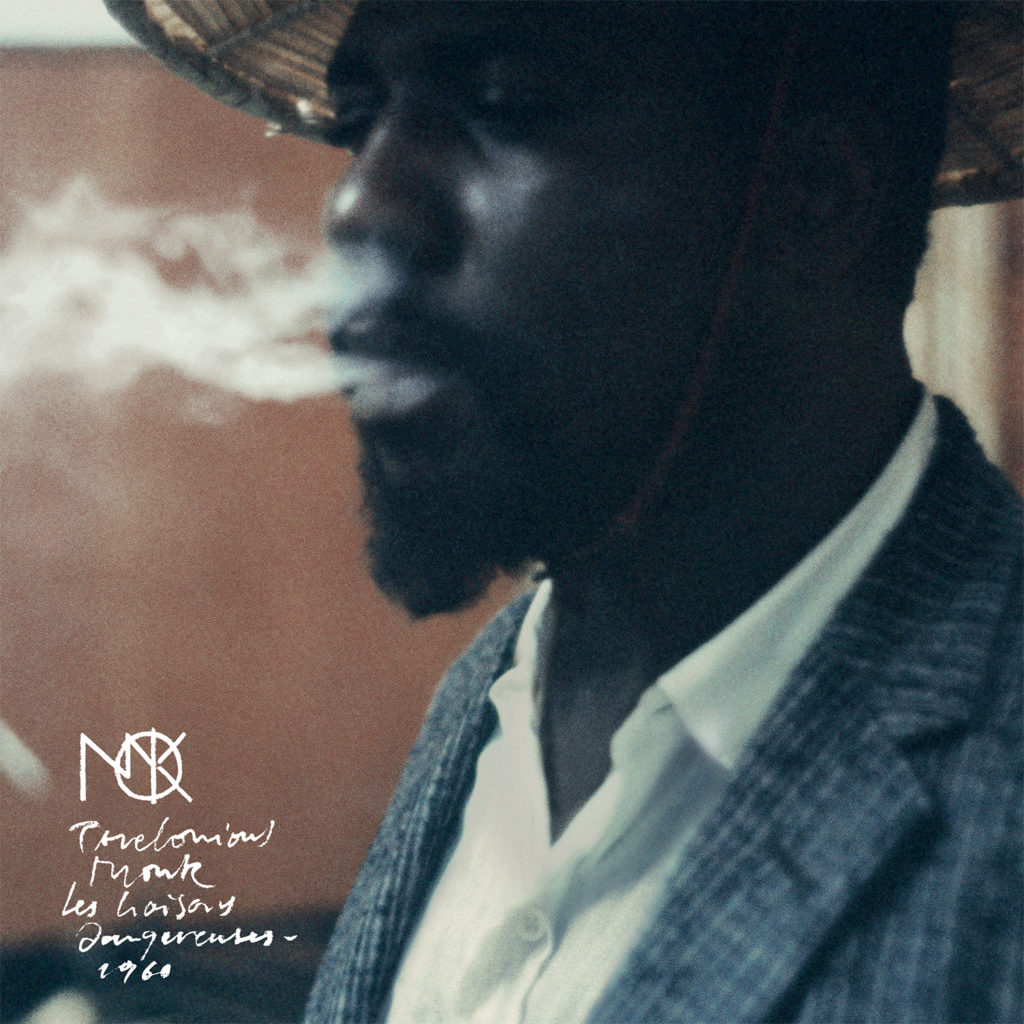 A newly discovered Monk 1959 studio recording featuring Charlie Rouse, Barney Wilen, Sam Jones and Art Taylor. Thelonious Monk's only film soundtrack to Roger Vadim's famed French movie.
Thelonious Monk was at the height of his powers when he entered Nola Penthouse Studios in New York City on July 27, 1959 to record several of his best-known compositions for use as the predominant soundtrack of the famed French film, Roger Vadim's Les Liaisons Dangereuses 1960. Never before had Monk recorded music to be used in a film. This historic music is now being heard for the first time outside the context of the actual movie in this collection. Sam Records/Saga celebrates the centennial (1917–2017) of one of jazz's greatest figures with the release of Thelonious Monk: Les Liaisons Dangereuses 1960. The recording contains all the music utilized in the film, as well as some tracks which were not heard on screen.

The late 1950s artistic scene in Paris was filled with jazz and it was the prominence of the music at that time that led new young film directors to begin incorporating the music into their films. Examples include Roger Vadim's 1957 Sait-On Jamais (No Sun In Venice) with music written by John Lewis and performed by the Modern Jazz Quartet; Marcel Carné's 1958 Les Tricheurs, with performances by Oscar Peterson, Stan Getz, Dizzy Gillespie, and Coleman Hawkins; Edouard Molinaro's 1959 Des Femmes Disparaissent, music by Benny Golson, performed by Art Blakey And The Jazz Messengers; and most famously Louis Malle's 1958 Ascenseur Pour L'Echafaud (Elevator ToThe Gallows) with music and performances by Miles Davis. Monk's music for Vadim's Les Liaisons Dangereuses 1960 is an illustrious member of this company (Liaisons also includes some source music by Duke Jordan, performed by Art Blakey & The Jazz Messengers, which unlike the Monk music has been available on records for nearly 60 years). 
 
The producer of the original recording sessions for Liaisons was Marcel Romano, a key figure on the French jazz scene in the mid and late 50s as a presenter and producer. He booked the sessions at the main jazz club of the time the Club St. Germain, and he befriended Monk on Monk's first visit to Paris in 1954. Romano introduced Monk's music to the director Roger Vadimwho took an immediate liking to it and decided he wanted it to use some of it in Liaisons. In July of 1958 Romano sent a telegram to New York to Monk's manager Harry Colomby stating "Interested in Thelonious Monk Music for Movie." Through many trials and tribulations – the soundtrack was originally to have been recorded in Paris – Monk finally entered the studio in New York in July of 1959 to record his contributions to the film. In addition to producing the music for Liaisons, Romano was the organizer of the sessions for Ascenseur Pour L'Echafaud, produced Des Femmes Disparaissent, and also albums by Blakey and Wilen.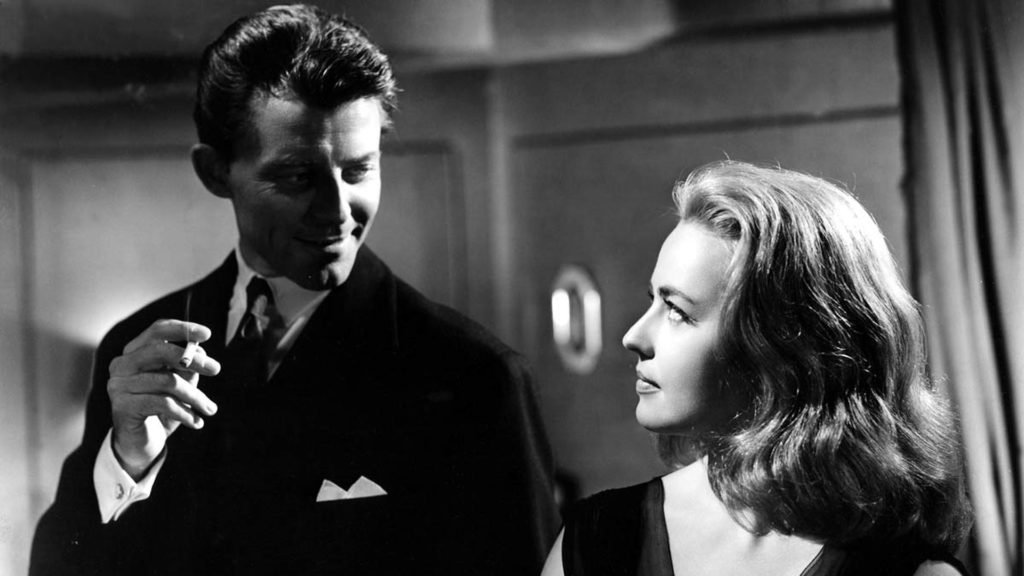 Les Liaisons Dangereuses 1960 was the first onscreen edition of the 18th century French novel Les Liaisons Dangereuses written by Pierre Choderlos de Laclos. It is a classic exploration of seduction, revenge and human malice that exposes the decadence and perversion of the French aristocracy shortly before the French Revolution. Vadim updates it to late-1950s France, and this transposition, plus some nude scenes, made for a highly controversial reception by the French film censors. Eventually it was cleared for release in France, but not initially allowed for export (it was not shown in the U.S. until 1961). Monk's music, which takes up nearly 30 minutes of the 100-minute film, is highly effective in underlining various scenes in the movie. Robin D.G. Kelley, Monk's biographer, says "… he and his band delivered extraordinary music that challenged Vadim and [recording producer Marcel] Romano's conception of how a soundtrack functions in film. It is not too much to suggest that Monk transformed what would have been an edgy but relative standard narrative film into avant-garde cinema."

The short-lived band heard on this collection, while not as well-known as some of Monk's other groups, was actually one of his best. Tenor saxophonist Charlie Rouse's career began in the mid-1940s and his varied experience included stints with the big bands of Billy Eckstine, Dizzy Gillespie, and Duke Ellington, plus Count Basie's Octet and Tadd Dameron's group. He officially joined Monk in 1959 and went on to become the longest running member of Monk's group, performing and recording with him until 1970. He can be heard on dozens of studio and live albums recorded during that period. Versatile, hard-swinging bassist Sam Jonesis best known for his long associations with Cannonball Adderley and Oscar Peterson. He was also an in-demand session player throughout the 60s and 70s. Master hard bop drummer Art Taylor, was one of the most recorded drummers of the 1950s, and can be heard extensively on records as a sideman with Bud Powell, and as one of the house drummers for Blue Note and Prestige Records, where he recorded with the likes of Miles Davis, John Coltrane, Jackie McLean, Red Garland, Donald Byrd, Gene Ammons and many others. 
The second tenor saxophonist heard on the recording is Barney Wilen, then a 22-year-old Frenchman who had recently appeared at the same Newport Jazz Festival, where Monk had performed with the Rouse/Jones/Taylor Quartet. In 1957, Wilen had been chosen as the saxophonist to play on the Ascenseur Pour L'Echafaud soundtrack with Miles Davis, and he also composed the music for yet another French film that featured jazz, Edouardo Molinaro's 1959 Un Temoin Dans La Ville. The quartet with Rouse, Jones and Taylor, with the addition of Thad Jones on cornet, also made the Monk 5 By 5 album several weeks prior to this soundtrack, and were the backbone for the classic Thelonious Monk Orchestra at Town Hall album from February, 1959. This new recording is also one of only two instances in Monk's discography where there were two featured tenor saxophonists on board (the other was the 1960 Thelonious Monk at The Blackhawk, which featured both Rouse and Harold Land on tenor).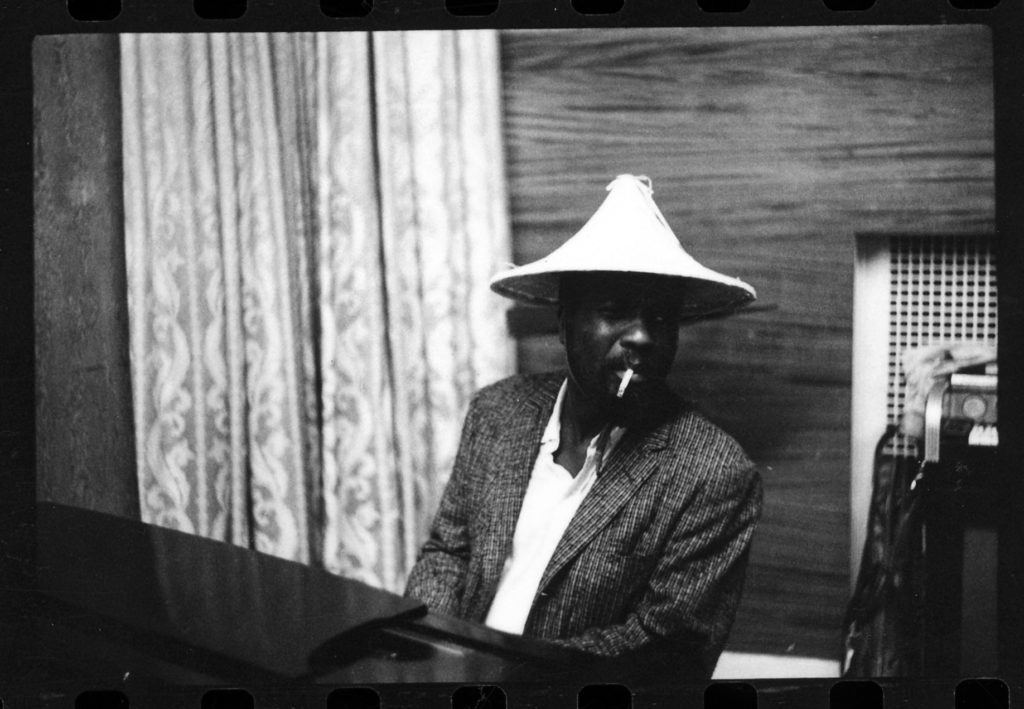 Monk was unable to write any new music for the soundtrack, but he did perform some relatively recent compositions most of which he had recorded for Riverside Records. These included the 1956 "Pannonica," his ballad tribute to his friend and patroness the Baroness Pannonica de Koenigswarter. First recorded on his Brilliant Corners album, it is heard here in both solo and quartet versions. Also from Brilliant Corners is "Ba-Lue Bolivar Ba-Lues-Are," another song inspired by the Baroness that references her then residence at New York's Bolivar Hotel. The moving Monk ballad, "Crepuscule with Nellie," was written for his wife Nellie and first heard on the 1957 Monk's Music. "Rhythm-A-Ning," Monk's take on the classic George Gershwin "I Got Rhythm" chord progression, was first recorded on the 1957 Art Blakey's Jazz Messengers with Thelonious Monk (Atlantic). "Light Blue," an infrequently performed Monk piece which dates from 1958 when it was first recorded on the live album Thelonious In Action, is heard here in its only studio version. The one composition of earlier vintage is the 1947 "Well, You Needn't" from Monk's second ever studio session done for Blue Note. Rarities include an unaccompanied "Blues Improvisation," a slightly revised version of which Monk recorded a few months later under the title "Round Lights" for his solo piano album Thelonious Alone in San Francisco, and "We'll Understand It Better By and By," a hymn which presumably Monk recalled from the years he spent touring the gospel circuit while in his teens. 
 
The package includes extensive liner note documentation, never-before-published photos, and other memorabilia from the session. Notes are by jazz scholars Robin D.G. Kelley, Brian Priestley, and Alain Tercinet. Kelley, who teaches American History at U.C.L.A., has written the definitive biography of Monk — Thelonious Monk: The Life and Times of An American Original. Priestley is a British writer, broadcaster and musician who has written books on Charlie Parker, Charles Mingus and John Coltrane. Tercinet has written books on bebop, Parker and West Coast Jazz and dozens of liners for various jazz releases emanating from France. Black and white and, unusual for the time, color photos, all from the original recording session and all unpublished, are also included in the packaging, along with reproductions of the master tape boxes. 
---
Recorded July 27, 1959 at Nola Penthouse Studios, NYC

Thelonious Monk – piano
Charlie Rouse – tenor saxophone
Barney Wilen – tenor saxophone
Sam Jones – bass
Art Taylor – drums

Disc 1
1.   Rhythm-a-Ning (5:45)
2.   Crepuscule with Nellie (5:14)
3.   Blues Improvisation (4:26)
4.   Well, You Needn't (4:57)
5.   Pannonica (solo) (2:25)
6.   Pannonica (solo) (2:54)
7.   Pannonica (quartet) (6:19)
8.   Ba-Lue Bolivar Ba-Lues-Are (6:56)
9.   Light Blue (2:44)
10. We'll Understand It Better By and By (1:47)

Disc 2
1.   Rhythm-a-Ning (5:35)
2.   Crepuscule with Nellie (2:26)
3.   Pannonica (6:51)
4.   Light Blue (4:09
5.   Well, You Needn't (unedited) (6:45)
6.   Light Blue (making of) (14:14)